Our Mission, Goals, & Values
Mother's Nest, a Voluntary Social Service Organization established on 4th of December 2004, providing comfortable and decent living conditions with appropriate services to the aged and for less fortunate, who are in the twilight of their lives.
Preamble
In India, the joint family has been the culture of the society. Together they shared the kitchen, the business, joys, and sorrows. Now with the advent of modernization gradually but steadily this system faded.
Objectives of the Nest
The main objective or the Mission of the Nest can be explained in simple words as 'Commitment to enable the below poverty line, and the old age people to live an honorable life.'
Need your support
Mother's Nest was started with a unique concept to give love and care for the aged and below the poverty line. It also has great ambition to help these persons to come out of their frustrations or grievances and live a dignified life and help Society in many ways.
Functioning of Scheme
The major requirement of the scheme is Government sanction of land accessible to the community at large.
Basically, the scheme will depend on donations from entrepreneurs and the kind-hearted public. Donations are accepted in any form. Anything from mustard to money is accepted.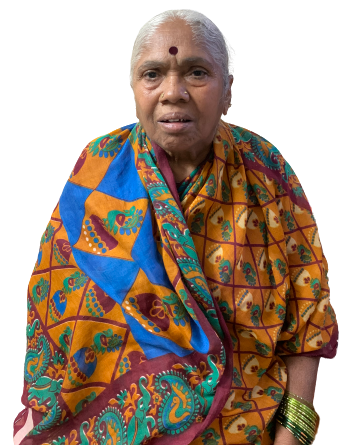 How It Has Started?
This Home though was started by a single heart's dream it can not function well without the support of every individual who wants to extend their heart and soul support for this divine cause.
Our Community
Mothers' Nest, as the name denotes, is started as a tender care Home for the old aged and below the poverty line persons who need love and care from society at large.
In the present scenario, much old age people find it difficult to live under one roof.
Mothers' Nest is helping such old aged people who are not having their families.