Save Lives By Donating Today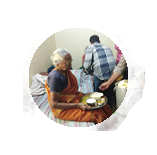 Food
Breakfast, Lunch & Dinner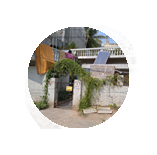 SHELTER
More Than 10 Old Aged
People Resides Under Mothers' Nest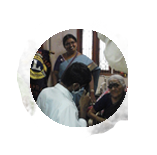 Health
Trained medical people visit
on a regular basis

Fundraising
Help Us Build A New Block
Name: Mothers Nest
Banker: Indian Overseas Bank
Branch: Sainikpuri, Secunderabad
Current A/c: 173202000020126
IFS Code: IOBA0001732
Hours of Operation
M – S 10:00 a.m. – 7:00 p.m.
Phone:
(+91) 99490 06561
(+91) 99894 75775
MAKING AN ERNEST APPEAL TO THE COMMUNITY:-
Your co-operation contribution and support in providing the best possible care, security and services to the Aged & Needy population who have every right to live with self esteem and dignity in the life chapter of their lives is solicited. Mother's Nest requests for contribution's for the construction of their own building with all modern facilities and amenities.
JOIN US IN THIS NOBLE CAUSE
Registered under: U/S 80G Income Tax Exemptions.
Breakfast, Lunch & Dinner
For 1 Old Age Person / Year
Lunch & Dinner
For 1 Old Age Person / Year
Breakfast
For One Old Age Person / Year
Our Donors
"We ourselves feel that what we are doing is just a drop in the ocean. But, the ocean would be less because of that missing drop."
Organized the drainage lines by Sri Ravi Shishta
Water Pipe line laid by Smt. Madhavi to preserve water from the Water Tanker.
As the water motor capacity is not good to extract groundwater the same was changed into a submersible pump and was done by Sri Kamal Gupta & Praveen Garu and Sita Pokkuluri which was a costly affair.
When Smt. Sattuluri Sridevi Garu visited our old age home she felt that the place is congested for the inmates so she converted the car garage into the room so three senior woman citizen can stay comfortably in that room and for that room toilet was arranged by Sri Srinivasan – Member of Rotary Club.
Two Solar water heaters arranged by SBI and Nagarjuna Fertilizer Staff.
We thank all our REGULAR DONORS who came forward to extend their helping hand for the welfare and Wellbeing of our aged members of mothers nest.
We also extremely thankful to MAHAVEER INTERNATIONAL YOUTH WING FOUNDATION for organising the eye camp and also providing us monthly provisions., we also thankful to D.A.V. PUBLIC SCHOOL who are helping us with provisions, toIletries etc
Mrs. GEETA ARYA who always gives her valuable time and guidance and also came forward to get the premises painted.
We would like to thank MRS.TANDRA MUKERJEE who has given her valuable time and service and has become an Inseparable part and parcel of Mothers nest.. She has Introduced so many members to Mothers Nest who have come to celebrate their birthdays with us. Also we would like to thank EVERY INDIVIDUAL for giving us all the possible help and taken care of Mother's Nest In times of need.
Also, would like to thank with all our gratitude, AYAN'S MART for giving daily vegetables. we thank each one of you for bringing SMILES to all our loving folks of Mothers nest.. We sincerely pray that many more Well wishers should join us In our Endeavour and help us achieve our dream of our own premises with all the facilities, amenities which they need In their twilight of their lives.
All Profits Towards Old Age Home